36 Holes of Rich History and Natural Beauty
Lakewood Club at the Grand Hotel is a sparkling resort member of the Robert Trent Jones Golf Trail. Rolling fairways, tightly mown greens, spring-fed lakes, meandering streams, and stands of mature trees make the 36 holes of Lakewood both beautiful and challenging.

The Lakewood Club had its beginnings in 1944 when Perry Maxwell, designer of the Tulsa Southern Hills Country Club and site of the 2001 U.S. Open, brought his extraordinary skills to Lakewood, debuting 18 holes of golf, the first professional course to grace the area.

Joining 10 other locations (24 courses) as a proud member of the Robert Trent Jones Golf Trail in 2005 brought extensive renovations to the historic Lakewood Golf Club in Point Clear. Under the direction of the Robert Trent Jones Trail team, arguably the premier golf course architects in the world, 36 holes emerged, partaking of the natural topography, and offering genuine championship layouts designed to pose major tests of golf for years to come.

The Dogwood course renovation was completed in the Summer of 2018 and the Azalea course renovations are now complete after an 18-month transformation. Additional improvements were made while staying within the corridor of the original design; the Lakewood Club has returned with improved putting conditions, enhanced bunker play, and world-class updates centered on making the game fun and exciting for both beginner and advanced golfers. Throughout it all, the rich history of Lakewood remains – a celebration of the game, in all its glory.


Niall Fraser - Director of Golf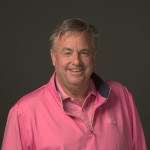 Niall was born in Alberta, Canada, and attended Michigan State University. He was hand-selected by Robert Trent Jones Senior to travel the world to design golf courses. His work with Robert Trent Jones Sr. had a strong and lasting influence on these prestigious clubs:
Aronimink Golf Club in Newtown, PA - Over the past century has hosted many prestigious tournaments most notably the 1962 PGA Championship; 1977 U.S. Amateur Championship; 1997 U.S. Junior Amateur Championship; 2003 Senior PGA Championship; 2010 & 2011 AT&T National Championship; 2018 BMW Championship
Bellerive Country Club in St. Louis, MO is only the third club in history to host all four men's Major Championships. 1965 U.S. Open; 1981 Mid-Amateur Championship; 1992 PGA Championship; 2004 U.S Senior Open; 2008 BMW Championship; 2013 Senior PGA Championship; 2018 PGA Championship
Valderrama Golf Club in Spain is one of the leading golf courses in Europe and the venue of some of the most important golf competitions in Europe. 1997
Ryder Cup; World Golf Championships; 1999 & 2000 American Express Championship; Volvo Masters
Adare Manor Golf Club in Ireland - 2014 Irish PGA Championship
New courses Niall helped design are: Robert Trent Jones Golf Club in Gainesville, VA; Crumpin-Fox Club in Bernardston, MA; Metedeconk National Golf Club in Jackson, NY; Playa Grande Golf & Ocean Club in the Dominican Republic; Anglebrook Golf Club in Lincolndale, NY has hosted U.S. Amateur, NY State Open qualifying, Met PGA Section Pro-Am, and 2013 MGA Mid-Amateur
Most recently before joining the Grand Hotel, Niall was Head of Construction, while overseeing the planning and construction from start to finish. The 26 courses, a total of 468 holes, are at 11 locations across the state of Alabama.
Ian Patton - Golf Operations Manager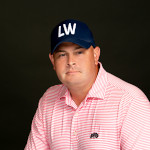 Born and raised in Alpharetta, Georgia, Ian developed a passion for golf at the age of 18 while working as a greens mower at a private club in Florida. Upon relocating to Fairhope in 2015 and joining the Grand Hotel team in 2017 as a Recreation Supervisor, Ian soon became the Supervisor of The Experience at The Lakewood Club and was then promoted to Golf Services Manager. A recipient of several customer service awards prior to joining the Grand Hotel, Ian was honored with the Grand's Newcomer Award in 2017 and also Supervisor of the Quarter in 2019. Ian is Trackman certified and heads Lakewood's club fitting program. For club fittings, email ian.patton@grand1847.com or call the Pro Shop at 251.990.6706.

Jim Geram - PGA Golf Professional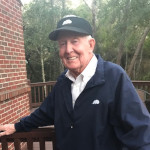 Born in Cleveland, Ohio, Jim's storybook career for the "FAST" fifty-some years or more included an association with the famous John Jacobs golf schools throughout the United States and to more currently includes several years here at Lakewood Club.

The boundaries of Jim's instruction extended to the Far East: the Hong Kong Dynasty Athletic Club, the Chun Shan Golf Club in mainland China and almost two years in Graz Austria.

Notably, Jim instructed the international blind champion golfer "Charlie Boswell". Bob Hope and Bear Bryant have been some of Jim's celebrity playing partners at the annual Boswell Eye Foundation Charity Event. He has played other charity exhibitions with Gary Player, Bobby Nichols, and many famous golfers.

One of eight PGA professionals selected to play in Scotland, Jim considered it a privilege to tour and play with famous instructor Jack Lumpkin, Jon Gustin, a PGA Tour player, Birmingham Country Club professional, and Paul Bauman, an exceptional trick shot artist. Jim's lessons have morphed into supervised practice these days. "A good student develops good practice habits. The instructor possessing patience and lifelong attention to detail makes for a good relationship!" Jim focuses on the natural ability one possesses.

Acknowledging course comradery greatly missed, his lessons these days are devoid of golf swings, yet he remains passionate to assist others with improving theirs.

Several Juniors have been awarded scholarships & moved on to study/play at the Universities of Illinois, Alabama, the University of Alabama at Birmingham, Rhodes College-Memphis, Oregon, Washington State, Birmingham Southern, and others.

A lifetime member of the PGA of America, Jim has made Golf Magazine's exclusive list of outstanding teaching professionals in the USA and Canada with articles in USA Today and Golf Digest.
Trevor McCord – Staff Professional
Trevor was born in Atlanta and moved to Fairhope in 2002. He developed a passion for the game of golf at age 15 while taking lessons from our very own Jim Geram. Jim is also the golf professional who suggested Trevor apply to work out at Lakewood when he turned 16 years old. This is how his career began while working as an Outside Service Attendant and playing on the Fairhope High School Golf team. This continued each summer throughout his college career at Coastal Alabama Community College and Faulkner University on a Golf Scholarship. Trevor completed his undergraduate degree with a B.S. in Business Administration from Faulkner University. Due to COVID-19, he was granted another year of eligibility for golf and received his Master's in Business Administration.

Following completion of his M.B.A., he moved to Birmingham, AL to begin his career as a Staff Professional for the Robert Trent Jones Golf Trail at Ross Bridge. During his time in Birmingham, he was responsible for overseeing and training all outside staff personnel, managing customer care, merchandise sales, and daily operations. He recently returned to Lakewood Golf Club as a Staff Professional in July of 2022 and is currently an Associate in the PGA PGM program pursuing membership in the PGA of America. Trevor is also working closely with Lakewood's Golf Staff to continue developing his teaching & club-fitting skills.